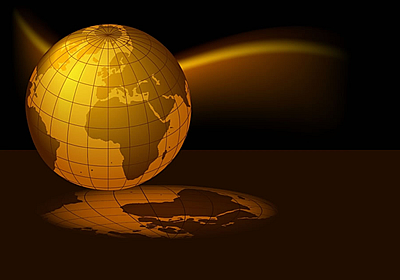 MY BUSINESS IS
TAKING CARE OF YOUR BUSINESS.
THE LANGSTON LAW FIRM, PLLC



The Langston Law Firm, PLLC © 2013 - 2014


​​Beautiful Trouble Publishing, LLC
1589 Skeet Club Rd. Ste. 102-237
​High Point, NC 27265
​1.336.209.3331
1.336.209.3331
www.beautifultroublepublishing.com



I am writing to discuss my experience with the Langston Law Firm, PLLC. During the course of our acquaintance, the Langston Law Firm has assisted our small business in numerous ways including: assisting us with completing the paperwork for registering our business mark with the U.S. Patent and Trademark Office; corresponding with international attorneys regarding possible copyright infringement of our company name and trademark; drafting cease and desist letters for individuals who infringe on the copyright of our authors' works; writing bills of sale; and writing contracts for the independent contractors who work with us including authors, editors, models, and photographers.

​While the Langston Law Firm, PLLC has provided prompt and superb service, our company has retained them due to the way we are treated. We are treated fairly, with compassion, and with respect. Mrs. Langston took the time to hear us and fully understand our concern so that we saved money and time, the two resources in short supply and high demand. We are privileged to have Mrs. Langston on our side and would recommend her to others.

​Sincerely,

​~Jayha Leigh
​~President, Beautiful Trouble Publishing, LLC



I retained the Langston Law Firm to prepare a lease agreement for me. The environment was completely professional and the results were outstanding. I had follow-up questions regarding the lease and I received a response within a reasonable amount of time. I rate my experience with the Langston Law Firm as a ten. The service was impeccable.
~Eve H.



​​​
I used the Langston Law Firm 2013, and had a pleasant, profession and effective outcome. Shaune' Langston of The Langston Law Firm, PLLC is a very knowledgeable attorney who is very personable and professional. She makes you feel comfortable and is attentive to your needs as a client. She proved herself to have expert level knowledge and great customer service in my legal matter that involved the execution of corporate documents to start my business and she also helped me become aware of and understand the industry standards that my business must meet. Should I need any further legal services, I will be returning to The Langston Law Firm, PLLC. The firm added great value to my business.

~Celeste C.​​




I utilized and continue to utilize the services of the Langston Law Firm, PLLC for the acquisition of a business that is up for sale. Shaune' Langston is handling this transaction with ease, confidence and knowledge that appears to be resulting into a seamless transaction for me. She is very knowledgeable and skilled at looking for the kinds of items you want and you don't want when acquiring a company that is up for sale. She continues to counsel me and she makes sure that my best interests are represented in the asset purchase document. She is teaching me a lot and I plan to continue to utilize her counsel for issues that may come up as I work my business once the acquisition is complete.

~Gladys E. ​​
I have contacted Langston Law Firm on several occasions about several questions and help with some of my most important issues and was talked through each situation by Mrs. Langston. Her help was accurate and invaluable every single time. She has been more then professional and compassionate to my situation each time I have talked to her. I have and will continue to use Langston Law Firm and continue to recommend it to anyone, without hesitation. Mrs. Langston is exemplary in her patience to be sure her customers have a full understanding in the legal verbiage that her clients may have to use, but Mrs. Langston explains the legal concepts in common language first, then turns it into legal verbiage that her clients can use to understand their legal problems and issues. I highly recommend Mrs. Langston to anyone in need of honest help and a little compassion at a very professional level.

~Jackie S.






Double click here to edit this text.
Ms. Langston of the Langston Law Firm conducts business with integrity, compassion & an ear for the heart of the issues of the client. Saying she's well versed & knowledgeable in her field would be an understatement. I've had the pleasure of working with her regarding an estate matter & whether it be business or personal concerns, would not hesitate to use Langston Law Firm in the future.

~​Erika W.​
Owner, FaceFab LLC


Double click here to edit this text.
The work Mrs. Langston did for me was outstanding. It will help me and my clients to understand my contract better in the work that I do. Her knowledge of corporate structures and business contracts is truly outstanding and has already added value to my business. Thank you Langston Law Firm.

~Arnold K.